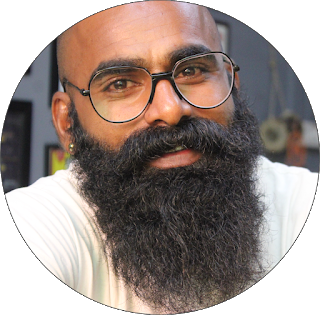 GANESH
Mr. Ganesh Started tattooing in 2019. He is a trained and Certified artist at TATTOO IMPEC who is an expert in creating Hand poking Tattoo and Tribal Tattoo. He is also good at drawing, Wooden carving, and sculpture making.
Check out his portfolio to witness some great tattoos
About us
We at Tattoo Impec Mysore at our tattoo studio in Mysore we offer a wide range of tattoo's services and also tattoo training.
Call
+91 6364637575 
 +91 9035217218
 +91 8722799997
Located In
# A3, HIG, Kantharaja Urs Rd, next to SBI ATM, Akshaya Bhandar, Kuvempu Nagara, Mysuru, Karnataka 570023