Most of us are not into pain, but the beauty of the tattoo and the pride associated with wearing it far outweighs a little pin-stick here and there. People would not be returning again and again for tattoo after tattoo if it hurt that bad! Isn't it?
Does getting a tattoo hurt?
Pain is tolerable. Everyone has different resistance power though it hurts but not as much as you think. It will be like a "heated scratchy feeling". You just imagine people will not tattoo repeatedly if the tattoo hurts more. The beauty of the tattoo is that you will be proud of yourselves after you wear it you will get a sense of confidence within yourselves.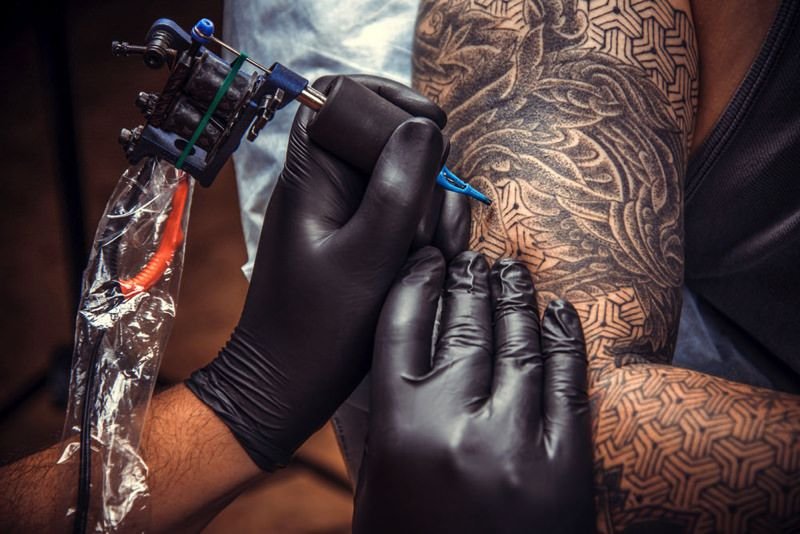 Tattoo Pain?
Are you eager to get a tattoo but terrified of needles pricking in and out of your skin many times? This will generally create a sense of fear in everyone's mind. People imagine themselves that the tattooing process is painful, but it is not the case in every circumstance. Throughout the tattooing session, an average person will experience different feelings, thoughts, and different emotions, and loads of factors will be dependent on the human mind.
Mental State of mind
Amazingly, the human mind is more powerful than anything else in this world. Tattooing is an art at the same time if human willpower contributes to the artist then it is not a harmful thing at all. If you go with an attitude of fear then you will quit halfway but if you go with the strong will with a positive attitude then you will defeat pain and get your desired tattoo.
The below video sums up perfectly the difference that positive thinking can make.
Alcohol and drug consumption:
Many people think getting tattooed when you are drunk or intoxicated will not cause pain but the matter of fact is that it will heighten the sensitivity of your nerves of your whole body and the experience will be even worse than you think. Your tattoo takes more time to heal if you are getting tattoed in the above condition. So, Please come and get tattoed in fresh condition as it can be healed in a short period.
Quick Tips to painless tattoo
About us
We at Tattoo Impec Mysore at our tattoo studio in Mysore we offer a wide range of tattoo's services and also tattoo training.
Call
+91 6364637575 
 +91 9035217218
 +91 8722799997
Located In
# A3, HIG, Kantharaja Urs Rd, next to SBI ATM, Akshaya Bhandar, Kuvempu Nagara, Mysuru, Karnataka 570023